HIFU Skin Tightening Treatment
Posted by Dr. Hugo Ho on 17 August 2018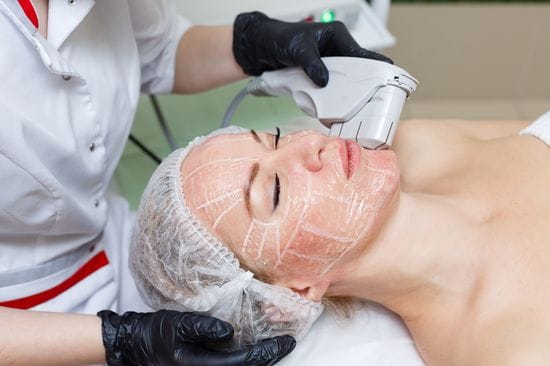 High-Intensity Focus Ultrasound (HIFU) tightens your skin with the power of ultrasound. Ultrasound checks your baby when you are pregnant.
As we age, our skin loses collagen and elastin that cause skin laxity.
The ultrasound energy from HIFU targets at the layer of the skin that supports the subcutaneous fats.
Ageing causes this layer to become stretched and lax. Heating causes it to tighten up, the same way a piece of meat tightens up when thrown on a hot BBQ.
This effect of the skin tightening occurs through a denaturation process of the collagen and elastin that follows by a cascade of rejuvenation. More new collagen and elastin are formed.
The skin will be smoother, firmer, hydrated and more even-toned
The "lifting" effect of HIFU occurs from compacting of the tissue when the skin tightens.
Below is an experiment I performed on my neck. It illustrates the skin tightening effect from one HIFU treatment. The result has lasted around 1.5 years to date.
HIFU is a highly effective treatment because:
The results will be seen after only one treatment.
Patients should see immediate results with further improvements seen over the next 3-6 months
The effects of the treatment should up to 2 years.
There is no downtime.
Patients should experience a slight discomfort only.
Results will depend on age. The younger you are the better the results.
It can combine with thread lifting and dermal fillers to deliver superior results.
Author:Dr. Hugo Ho
Post comment