The Safety of Anti-Wrinkle Injections
Posted by Dr. Hugo Ho on 24 October 2018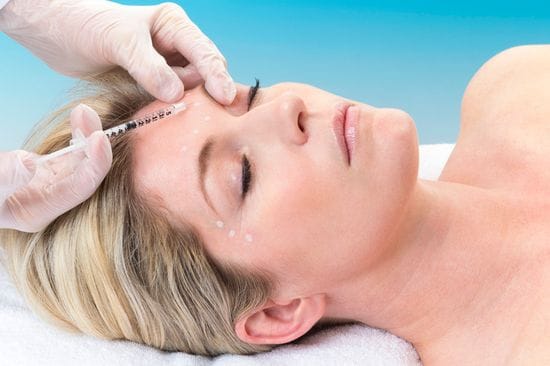 Treating wrinkles with anti-wrinkle injections has an excellent safety record in terms of medical complications and is efficacious for mild to moderate wrinkles in the upper face. The skill part of anti-wrinkle injecting is understanding the anatomy of the facial muscles, especially around the eye. It is also critical to inject the right amount in the right places to avoid side effects. One side effect that can happen with anti-wrinkle injections is "drooping" of the eyelids. This occurs when the anti-wrinkle injection is too low on the forehead or spreads further down. Another way to avoid this is to carefully follow the instructions after the anti-wrinkle injection procedure. In particular, you will want to avoid hot drinks, exercise and bending over or lying down for 4 hours after being injected to keep the injected substance from spreading to unwanted areas of your face. For patients receiving anti-wrinkle injections for the first time, I am more conservative with the treatment dose to avoid any unnecessary side effects. After two weeks, the patient can always return if additional treatment is needed.
In the past, there were reported cases of breathing and swallowing problems in pediatric cerebral palsy patients, and even a reported death in a Cerebral Palsy child who subsequently died of pneumonia. These patients were receiving doses that are many, many times larger than the small dose that is used for cosmetic treatments. The same anti-wrinkle drug used in cosmetic is used in these unfortunate Cerebral Palsy patients to relieve muscle spasms in their legs, arms, and necks. The US Food and Drug Administration found that the overdoses were likely from injectors who did not know how much to use and were using the wrong dosing of the drug.
There were also unscrupulous labs and injectors who manufactured and injected Botulinium toxin that was for "experimental animal use only". Four people, including an injector, ended up in the intensive care for several months. As patients, it is important that you must make sure that the anti-wrinkle drug you are about to receive has Australian Therapeutic Good Registration.
This is a reminder that an anti-wrinkle injection is a potent medication and that injecting it is a medical procedure that should be performed by a trained doctor in a medical setting, not in a salon, spa, hotel room, or friend's house.
If you are interested in learning more about anti-wrinkle injections, please visit SydneyWest Aesthetics.
Author:Dr. Hugo Ho
Post comment