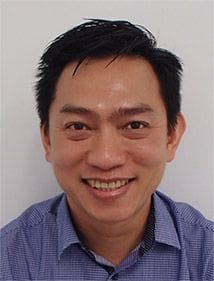 At SydneyWest Aesthetics, we understand that your physical appearance has a direct impact on your inner vitality. Because of this, our primary focus is to provide patients with high quality, personalised professional clinical aesthetic services, all in a friendly and discrete environment.
The founder of SydneyWest Aesthetics, Dr. Hugo Ho, holds a Fellowship of the Royal Australian College of General Practitioner, and a Diploma from the American Academy of Aesthetic Medicine. He has devoted over 20 years to building his practice, during which time he has acquired a loyal following of satisfied patients who overwhelmingly refer their friends and family. Whether the purpose of your visit is for cosmetic reasons, or to address more serious concerns, you can rest assured that you will receive expert attention and care. Dr. Ho personally performs each and every aesthetic treatment, so you can relax knowing that you're in capable hands.
Team
Our small, yet friendly team at Sydneywest Aesthetics delivers the highest quality of service, while utilising the latest technology and offering unique procedures. We also have a qualified Beauty Therapist in-house to complement Dr. Ho's aesthetic procedures, adding value and convenience to your medi-spa experience by providing all your beauty needs in one place.
Philosophy
At SydneyWest Aesthetics, we believe that Every Body is Beautiful! With every procedure performed, we work diligently to provide the highest levels of service and value for each and every patient, and to ensure they are fully satisfied with their results. Because we want you to feel your best, whether it's treating your pigmentation, controlling your acne, smoothing lines wrinkles and scars or simply enhancing your look to exude confidence, SydneyWest Aesthetics will use the most appropriate treatment for you, so you can look forward to long lasting results